If you are looking for the most enjoyable and typical dish to have for your trip to Singapore, it is hard to look past chilli crab. Basically, chilli crab is a seafood dish in which stir-fried crab is coated with sweet, savoury and spicy tomato based sauce. This dish is often accompanied by steam or deep fried buns (also known as mantous). It is such a great companion as the chilli gravy and the bun complement each other perfectly. However, there are different versions of this dish in varied affordable restaurants in Singapore so other customers may accompany it with rice.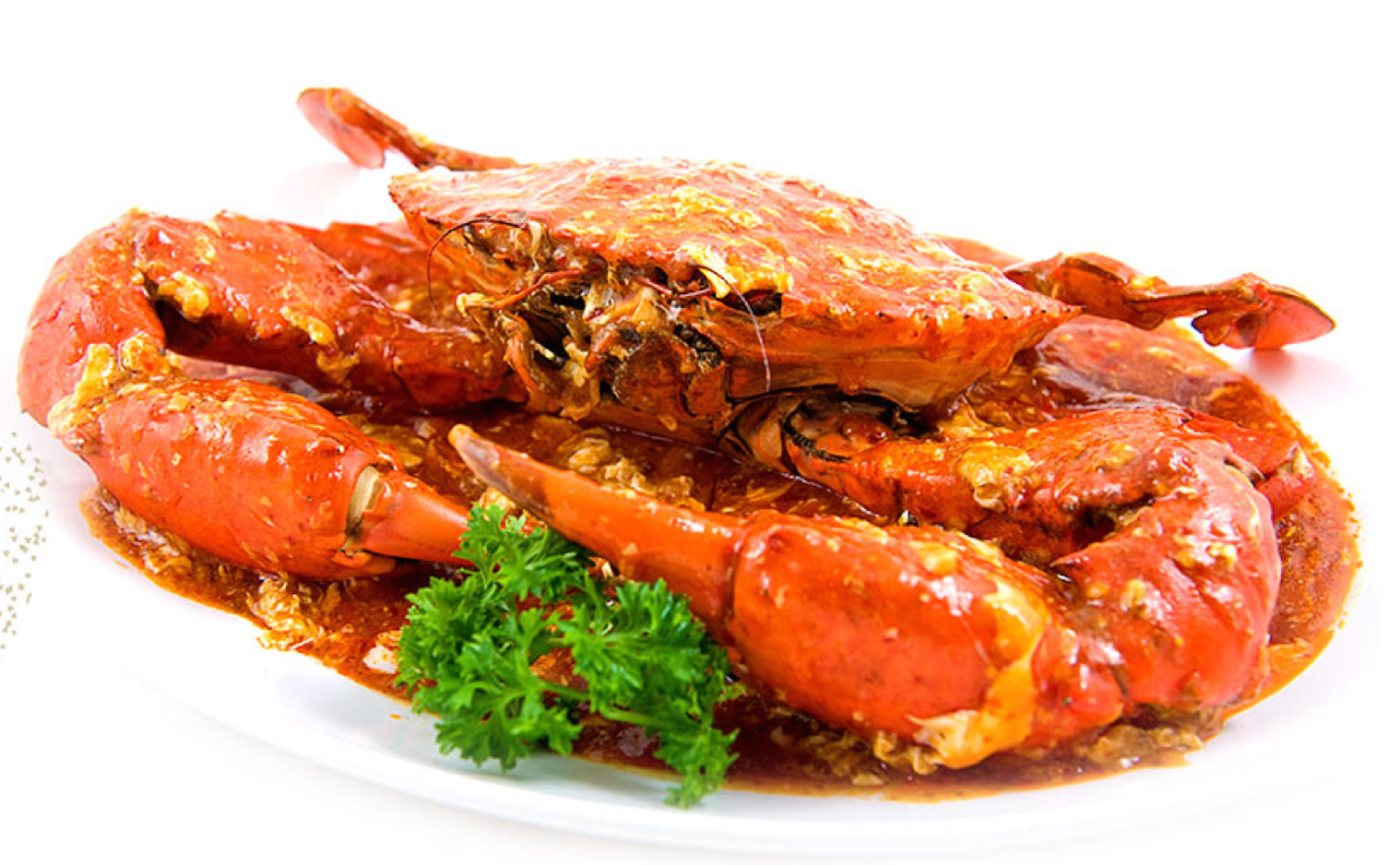 The original dish was reportedly created in 1956 by Lim Choon Ngee and his wife Cher Yam Tian at a humble seafood eatery at Kallang River. When business grew, they moved to Upper East Coast Road and set up Palm Beach Seafood. Their original version was fresh crab cooked with chilli and tomato sauce, and served with crusty French bread.
Chilli Crab is listed at number 35 on World's 50 most delicious foods, complied by CNN Go in 2011. This Singaporean iconic seafood dish is a must try to complete the culinary exploring journey of any travellers.
Chilli crab has been promoted by The Singapore Tourism Board as one of Singapore's National Dishes, and can be found in seafood restaurants Singapore all over the island. It is traditionally eaten with bare hands as a means to savour the juicy crab meat with its sweet and spicy chilli sauce. Restaurants often provide wet towels or a washing bowls with lime in order to cleanse your hands after the meal.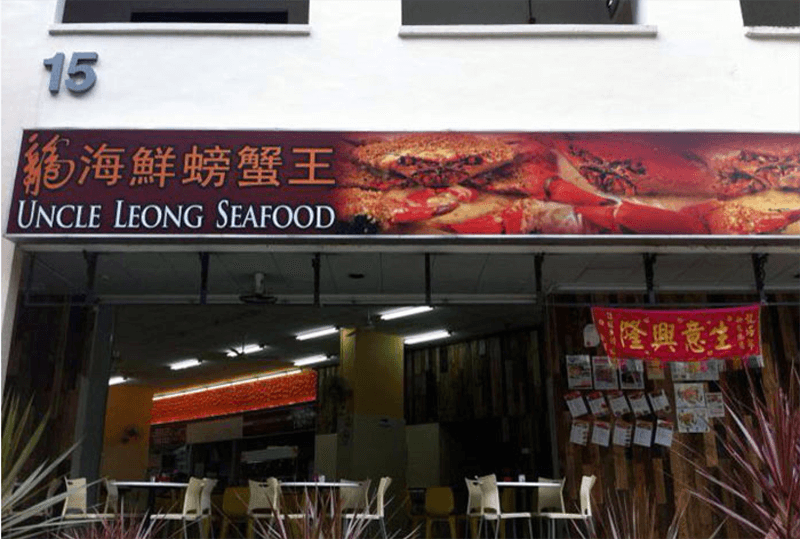 What makes this dish so special is its sensuous, sweet yet savoury sauce, created with a base of chilli and tomato sauces which will electrify your palate and satisfy your taste buds.
The tangy sauce is made deliciously fragrant with garlic and rice vinegar, while thickening flour and egg ribbons (produced by adding beaten eggs towards the end of the cooking process) are added to give the chilli crab dish the fluffy texture it's known for.
For extra oomph, order some mantou (toasted buns) to scoop up the thick gravy, which will leave you hankering for more. While mud crabs are commonly used in the preparation of this dish, other varieties such as the soft-shell crab can also be used. If you're a fan of seafood, this is one dish that you must try.
Now chilli crab eateries have sprung up all over Singapore due to the popularity of this dish. You can have the best chilli crab in Singapore at an affordable price. Chilli crab is Singapore's most famous dish, a greasy and spicy seafood concoction that simply cannot be enjoyed unless you dive in with your bare hands. So, you should be ready to eat using your bare hands, otherwise, you'll miss the opportunity to discover why this dish has become famous not just locally, but internationally.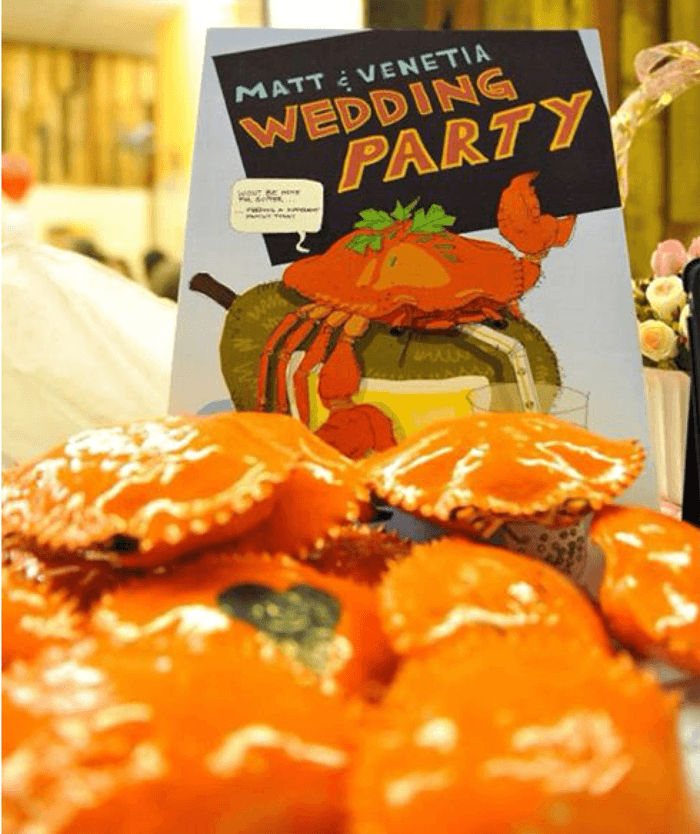 As of the moment, there are several affordable restaurants in Singapore that serve chilli crab dish; however there are some that have made a name when it comes to mouth-watering chilli crab. One of them is Uncle Leong, a seafood restaurant known for its wide variety of delectable dishes including the infamous Shimmering Sand Crab delight. The restaurant has three locations, meaning you can just choose any branch near you.
So come and enjoy the best chilli crab in Singapore at Uncle Leong Seafood, which offers affordable and yummy chilli crab for all to enjoy.