Are you craving for sumptuous seafood? Then there's one place you ought to head out in Singapore, make your way to Uncle Leong Seafood. Among the many seafood restaurants in different areas, Uncle Leong Seafood has built a good reputation when it comes to satisfying the gastronomic desire of both local and foreign customers. As a result, it is dubbed as one of the best seafood restaurants in the country.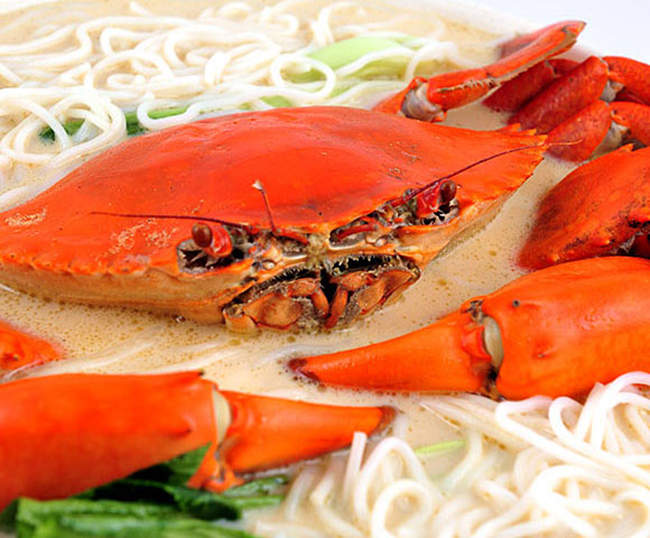 With its pleasant ambiance and accommodating dining area, Uncle Leong aspires to make each dining experience memorable by letting the diners feel at home. Its signature dishes are considered as next best thing to home cooked food. Loyal patrons are very much aware of what to order when they dine at Uncle Leong, but to those who are not yet familiar, here are three of the popular dishes you should taste.
Crab Bee Hoon Soup
Who doesn't love crabs? Well, probably those who have allergic reaction to seafood will not be able to appreciate the heavenly taste of the Crab Bee Hoon Soup. This dish got its popularity when celebrity chef Anthony Bourdain bragged about the dish after tasting it. Since then, Crab Bee Hoon Soup became a favourite choice among seafood enthusiasts.
The Crab Bee Hoon Soup is a combination of saucy noodles, called dried thin vermicelli, and chunks of crab. The crabs used in this dish are sourced as fresh as possible along with high-graded ingredients to ensure flavourful taste. This dish will surely add a wow factor to your dining table when you dine at Uncle Leong.
Shimmering Sand Crab Delight
A visit to Uncle Leong Seafood restaurant won't be complete without tasting their infamous and best selling Shimmering Sand Crab Delight. Besides, the restaurant is well known for its delectable choices of crab dishes so you should never miss the opportunity to taste this mouth-watering food. The Shimmering Sand Crab features a larger than average-sized crab drizzled with a creamy sauce and topped with a sprinkle of oat flakes and heaps of curry leaves.
This signature dish of the restaurant is regarded as a hybrid of the typical buttered crab served in other seafood restaurants. At Uncle Leong, the crabs served are huge and succulent, thus customers are guaranteed to enjoy what they are paying for. In fact, a serving of two crabs can be shared by 6 adults.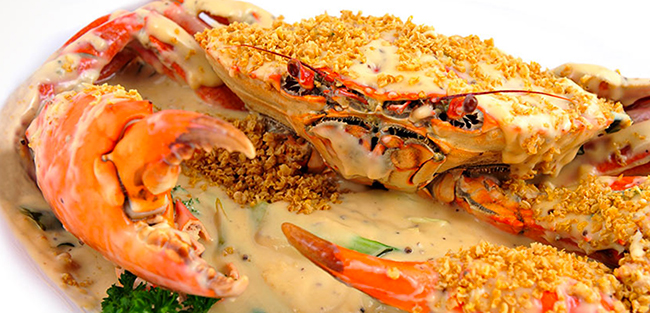 Guinness Pork Ribs
Even though Uncle Leong is named as one of the affordable seafood restaurants in Singapore, it doesn't mean they only served seafood dishes. How about those customers, who are allergic to seafood, can't they savour Uncle Leong's succulent food? Of course not! One of the non-seafood dishes they offer is the Guinness Pork Ribs. What makes this dish distinct is the fact that the ribs are marinated using beer. The Guinness Pork Ribs features a thick, mahogany sauce with caramelised flavour from the distinctive beer.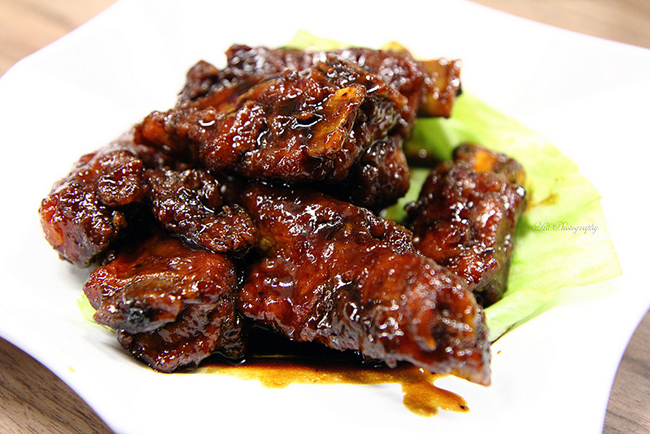 But don't fret as it will not make you drunk - it is safe for kids. Using beer as marinade can make the meat more tender and flavourful. The alcohol content of the beer is an effective tenderizer. And thus, you will be served with glistening, sweet and tasty pork ribs.
These are just three of the signature dishes at Uncle Leong Seafood restaurant. In addition, you should try other delicious food, including the traditional Chilli Crab and Gold Coast Prawn. Undeniably, Uncle Leong Seafood is one of the best seafood restaurants and laidback destinations to satisfy seafood cravings.